Overland Park Young Professionals
The Overland Park Young Professionals is a program of the Overland Park Chamber designed to provide professional, social, and philanthropic opportunities for the next generation of business and civic leaders in Overland Park and Johnson County.
The OP Young Professionals group is open to anyone who works or lives in Overland Park, Johnson County, or the Kansas City Metro. If you would like to receive emails with upcoming events, please fill out a short contact information form and we will add you to the email list.
OP Young Professionals Steering Committee
Brandon Gawel, Boy Scouts of America
David Graham, Squad Medical Staffing
Adam Juhn, Empower Retirement
Molly Salisbury, Johnson County Community College
Trevor Splichal, BHC
Tara Wandtke, CommunityAmerica Credit Union
Britaney Wehrmeister, Overland Park Convention Center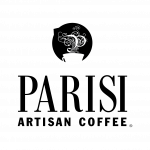 For more information about the OP Young Professionals, please contact the OP Chamber at (913) 491-3600.