Annual Sponsors of the OP Chamber

AdventHealth Shawnee Mission, formerly Shawnee Mission Medical Center, is part of a consumer-centric, connected and identifiable national system of care that is one of the nation's largest faith-based health systems. At AdventHealth, you're more than just a number on a chart. You're a whole person, who functions best when physically, emotionally, and spiritually fit. AdventHealth South Overland Park at 165th and Antioch in the Bluhawk development, is expanding to meet the needs of the growing community. It is breaking ground in fall 2019 on a 193,000 square-foot, 85-bed hospital designed to provide patients with access to a full suite of hospital and emergency services. Plans include a new birth center, surgical services, intensive care unit, heart care and more. The expansion will generate approximately 200 full-time equivalent jobs.
For 100 years, Black & Veatch has been providing engineering, consulting and construction solutions addressing the world's critical human infrastructure needs. Around the world, its professionals provide the building blocks for business, technology and communities to grow and prosper. Locally, Black & Veatch has more than 3,300 professionals throughout the greater Kansas City area. Globally, more than 10,000 professionals connect communities by delivering safe, reliable electricity, energy, clean water and instant access to communications from more than 100 offices across six continents. The company has completed projects in more than 100 countries, and continues to expand its global presence.


Central Bank of the Midwest, which includes location branches formerly known as Metcalf Bank, is positioning itself to be the leading financial service provider in Overland Park and the greater Kansas City area by providing customers with quality financial solutions and exceptional customer service. As part of Central Bancompany, Central Bank of the Midwest has been recognized by Forbes as one of America's Best Banks for six years in a row. Central Bank of the Midwest has a full line of financial products to accommodate your business and personal financial needs.
Empower Retirement combines the retirement resources, expertise and scale of Great-West Financial, Great-West Financial Retirement Plan Services (formerly J.P. Morgan Retirement Plan Services) and Putnam Investments. It is one of the largest retirement services providers in the U.S. market with more than seven million defined contribution participants. The organization serves every segment of the employer-sponsored retirement plan market: small, midsize and large corporate 401(k) clients, government 457 plans, and non-profit 403(b) entities, as well as private label recordkeeping clients. With four main offices – in Denver, Boston, Overland Park and Milwaukee – Empower prides itself on giving back to the communities in which it operates. In the Kansas City metropolitan area, Empower is proud to support Operation Breakthrough, Ronald McDonald House Charities of Kansas City, The Nelson-Atkins Museum of Art and other organizations supporting families and the arts.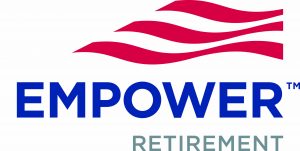 HCA Midwest Health is Kansas City's largest health care network consisting of hospitals including Menorah Medical Center and Overland Park Regional Medical Center (OPRMC) plus outpatient centers, clinics, physician practices, and surgery centers. Through community engagement, servant leadership and a commitment to the highest medical standards, Menorah and OPRMC have helped make Overland Park one of the healthiest communities in the nation. Both hospitals are part of the Sarah Cannon Cancer Institute and Menorah is the only hospital in Johnson County to offer both 3D mammography and 3D ultrasound. Additionally, the hospital is home to the region's only Genitourinary Cancer clinic, specializing in Genitourinary Oncology, Genitourinary Malignancies, Urinary Tract Malignancies, Male Genital Malignancies and many other urinary tract conditions. OPRMC's level III NICU offers the area's most advanced level of NICU care. Additionally, Overland Park Regional Medical Center is a certified Level II Trauma Center.
Sprint, soon to be the New T-Mobile, is globally and nationally recognized for leadership in innovation, sustainable business practices and the good works it does in local communities through education, employee volunteerism and giving. Sprint has changed the way people communicate, how they work and how they stay connected on the go. As part of its commitment to bringing innovation and technology to Kansas City, Sprint opened the Sprint Accelerator to deliver year-round programming including mentor engagement, STEM programs, entrepreneurial community collaboration and co-working space for startups. Sprint is proud to call Kansas City its hometown. Sprint, the Sprint Foundation and Sprint employees contribute millions to the Kansas City metro area through donations, sponsorships and volunteer hours. The company's 200-acre headquarters in Overland Park is one of the most environmentally responsible campuses in the country.
LEADERSHIP CIRCLE SPONSORS
For more information about our Annual Sponsors, please contact:
Tracey Osborne Oltjen, President & CEO
(913) 766-7600 or tosborne@opchamber.org