Meeting Space at the OP Chamber
Located in Corporate Woods, the Overland Park Chamber Foundation Building offers a variety of meeting space rental options for our members to convene. Whether you're planning an event, a training session, or a one-on-one interview, the Foundation Building has the perfect space for you.
Are you working remotely? We have options for those that are in need of a smaller work space during COVID-19. Our larger conference rooms also allow enough space for social distancing.
For more information, please contact Hannah Melton at hmelton@opchamber.org or refer to our Meeting Space Guide.
Official & Exclusive Coffee Sponsor of the Overland Park Chamber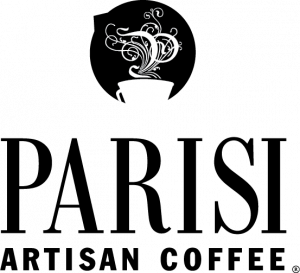 Affinis Collaboration Room
Traditional office-type room perfect for one-on-one interviews and group sizes under six.
CAPACITY  Meeting Style: 4-6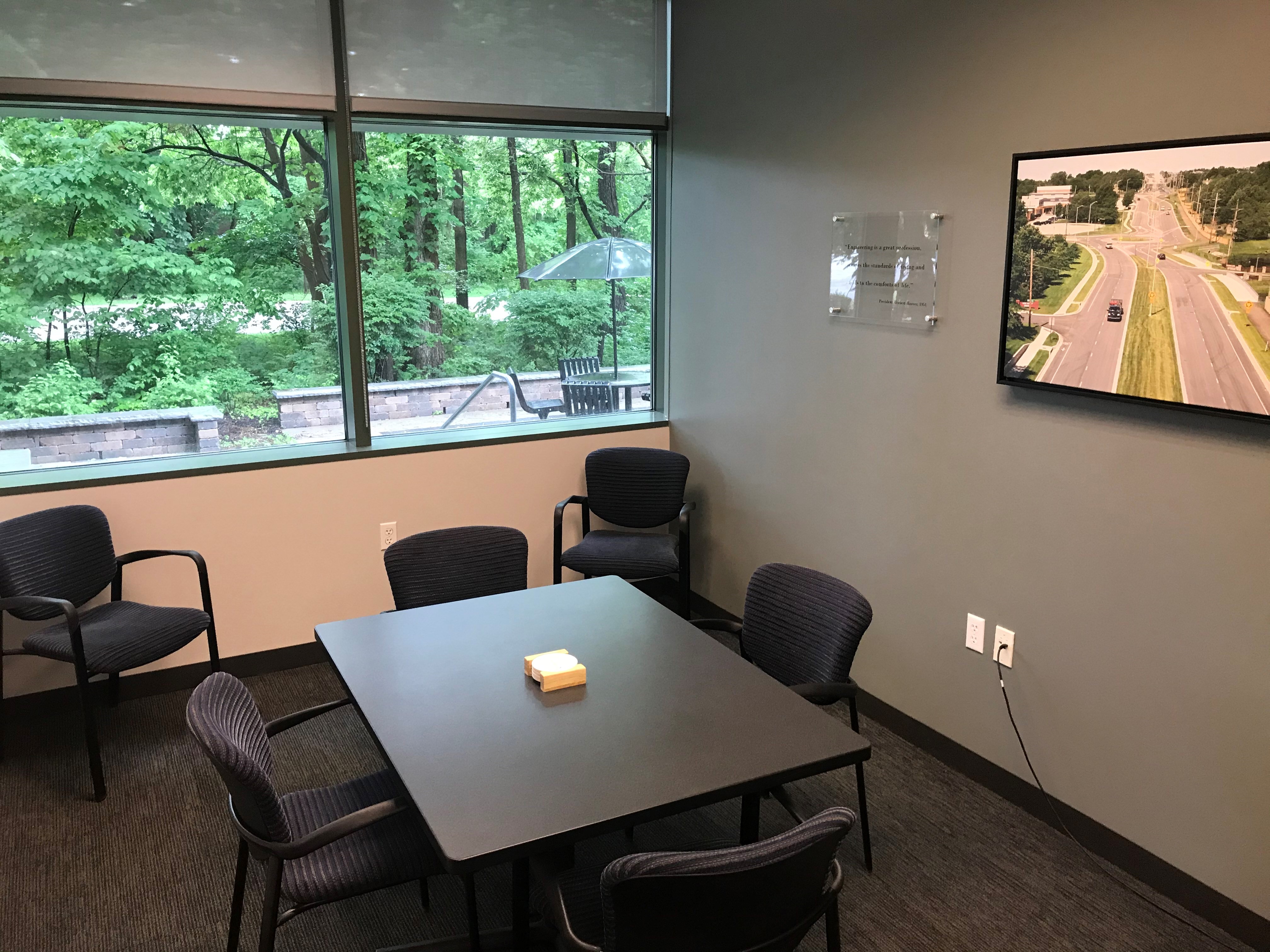 Board-type meeting room with Flat LCD Smart TV and an additional collaborative sitting area featuring a sofa and casual seating.
CAPACITY  Board Style: 8 | Casual Sitting: 4-6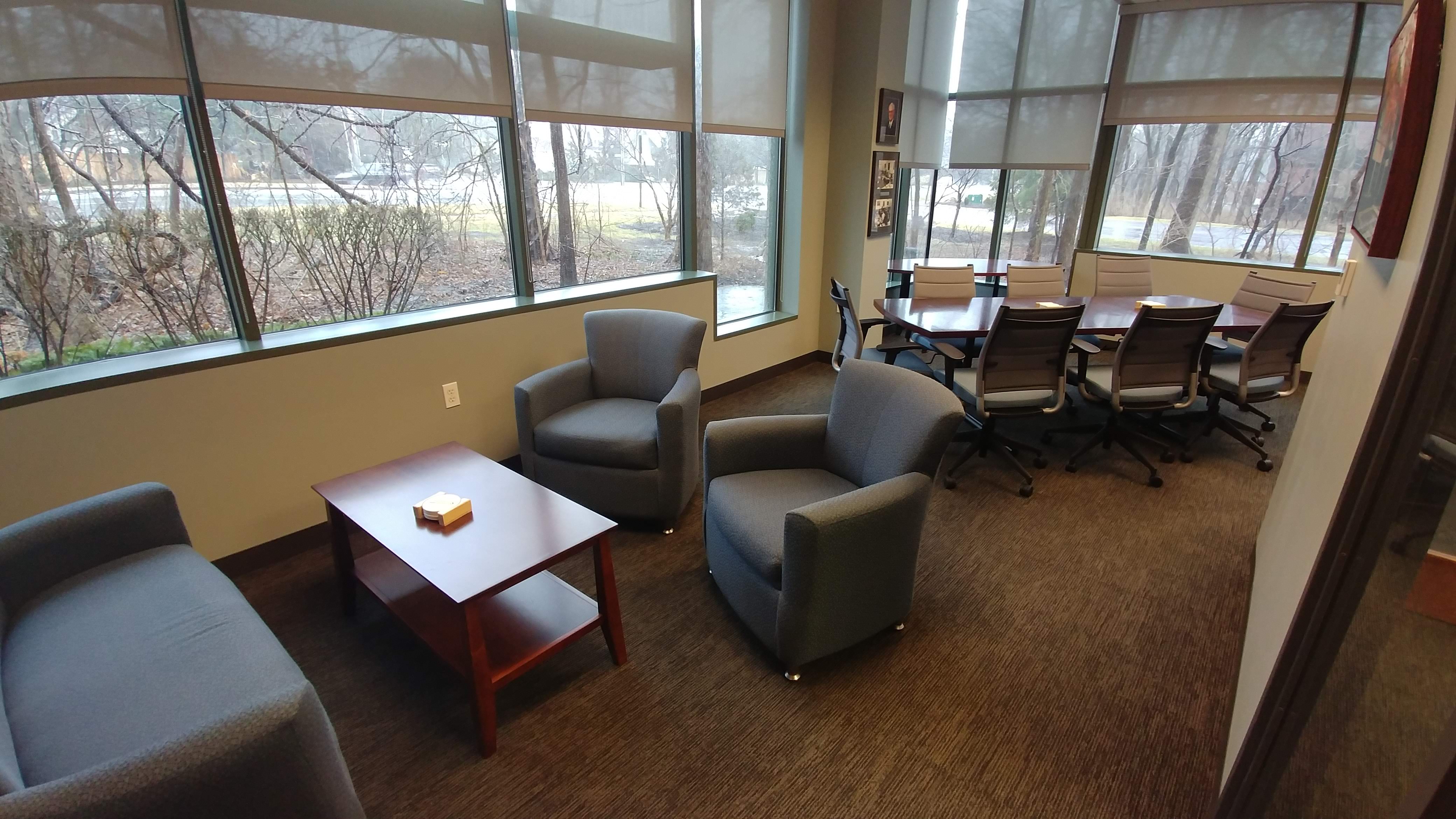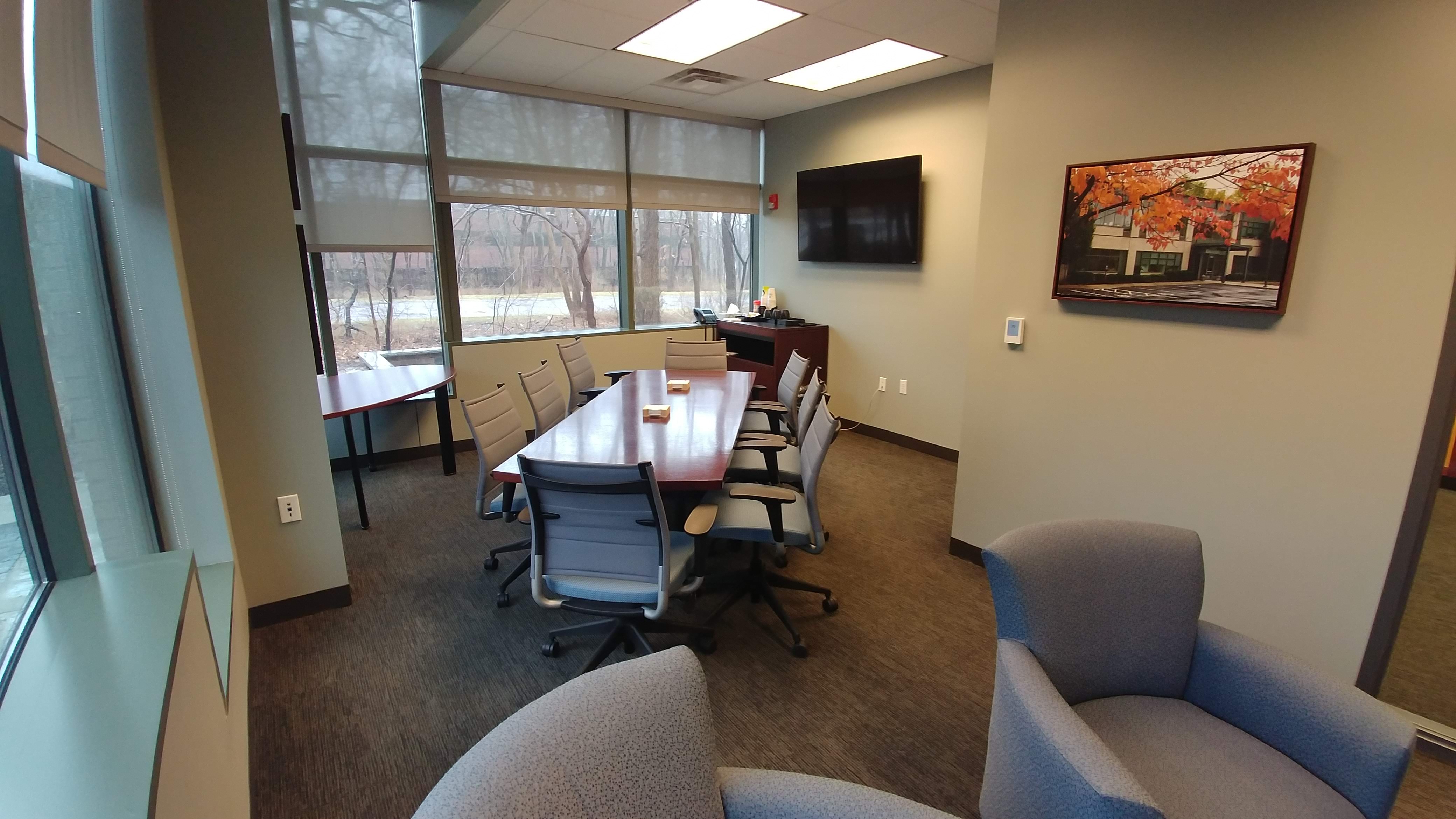 Ben Craig Leadership Center
New conference room featuring Flat LCD Smart TV and video conferencing.
CAPACITY  Board Style: 8-12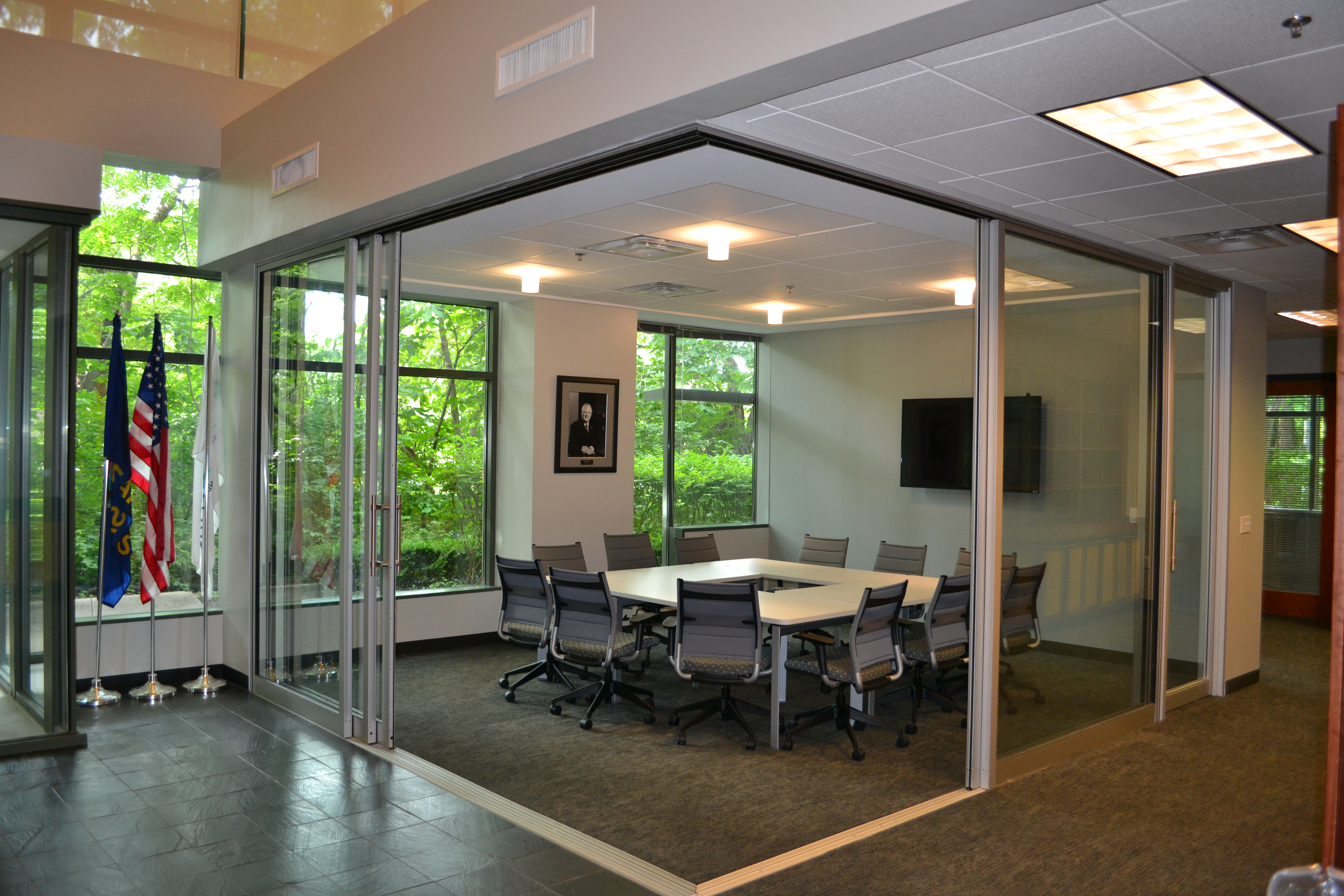 Formal board room seating up to 20 people and featuring an overhead laser projector.
CAPACITY  Board Style: 20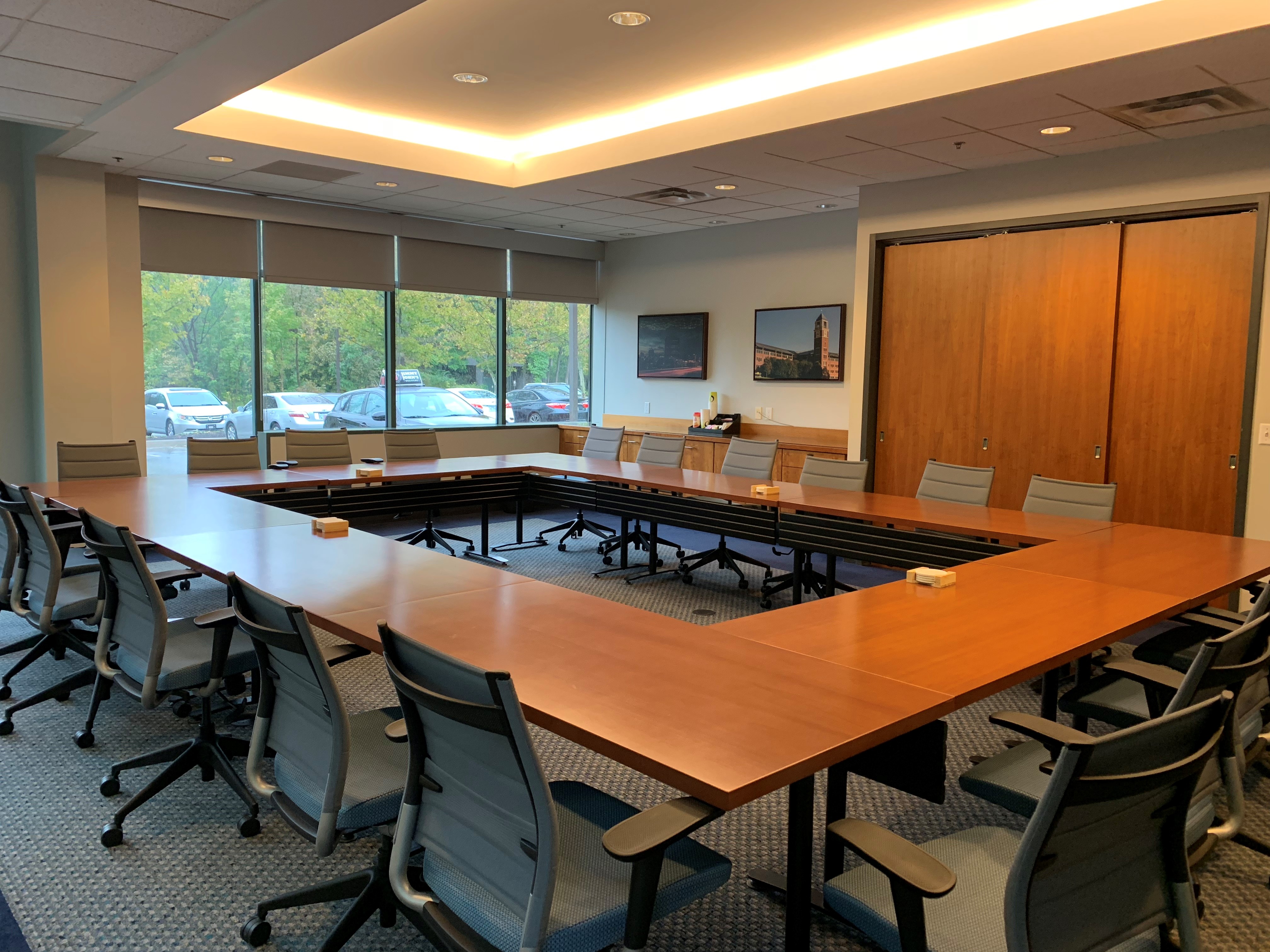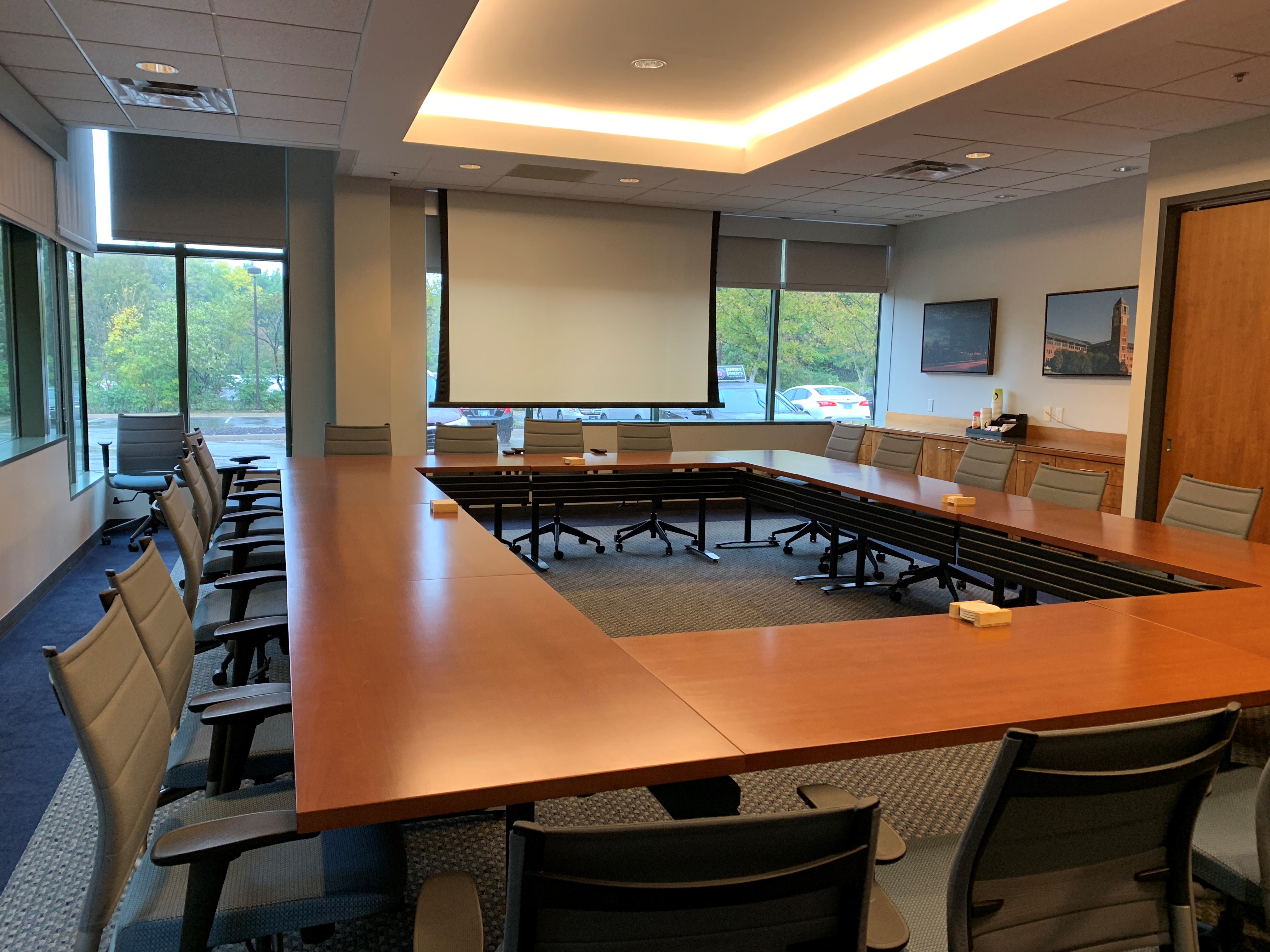 Black & Veatch Education Center
Our largest meeting space, seating up to 85 people theater-style and featuring four Flat LCD Smart TVs and video conferencing capabilities.
CAPACITY  Theater: 85 | Classroom: 56 | Board: 32 | Pods: 44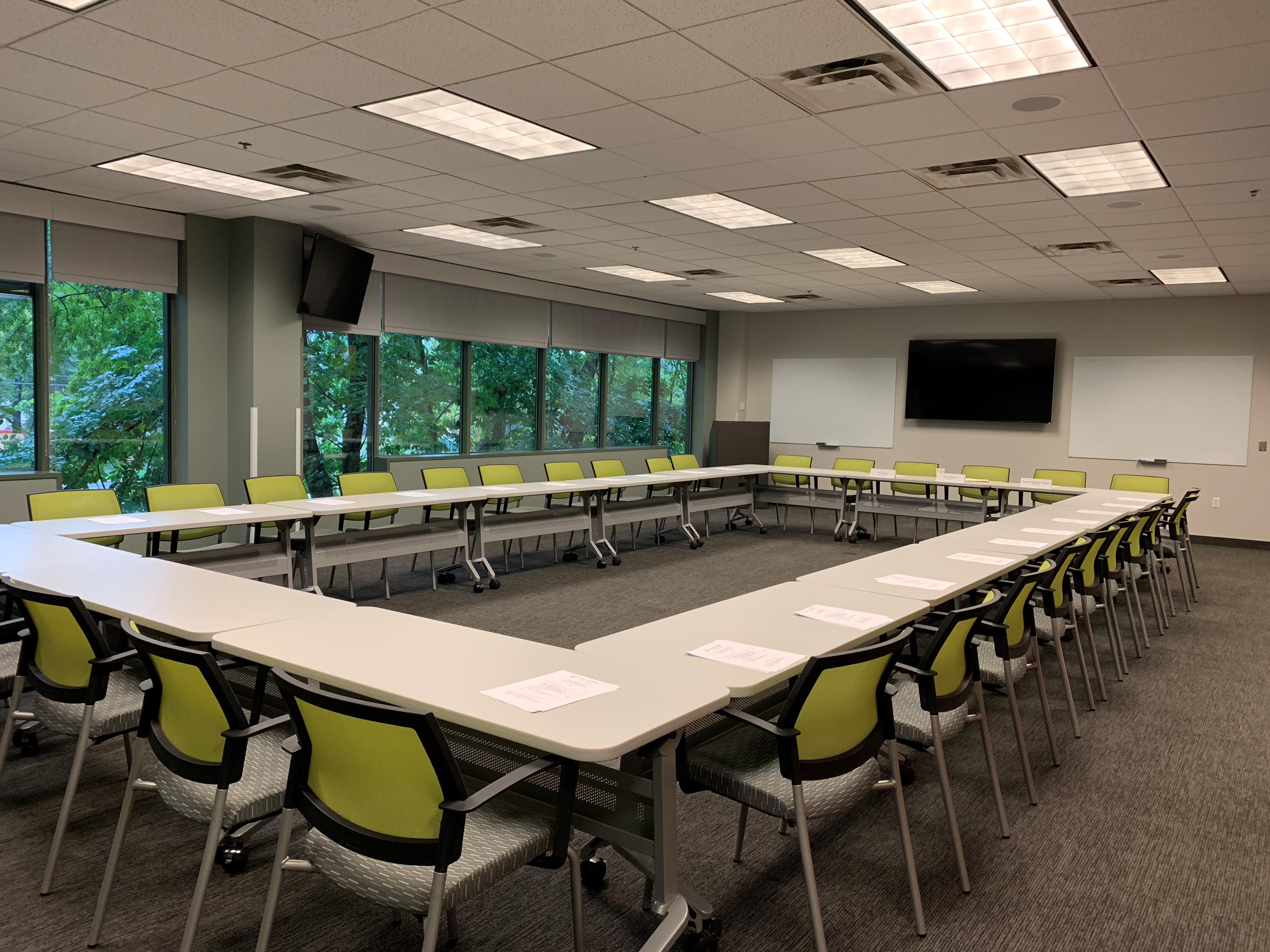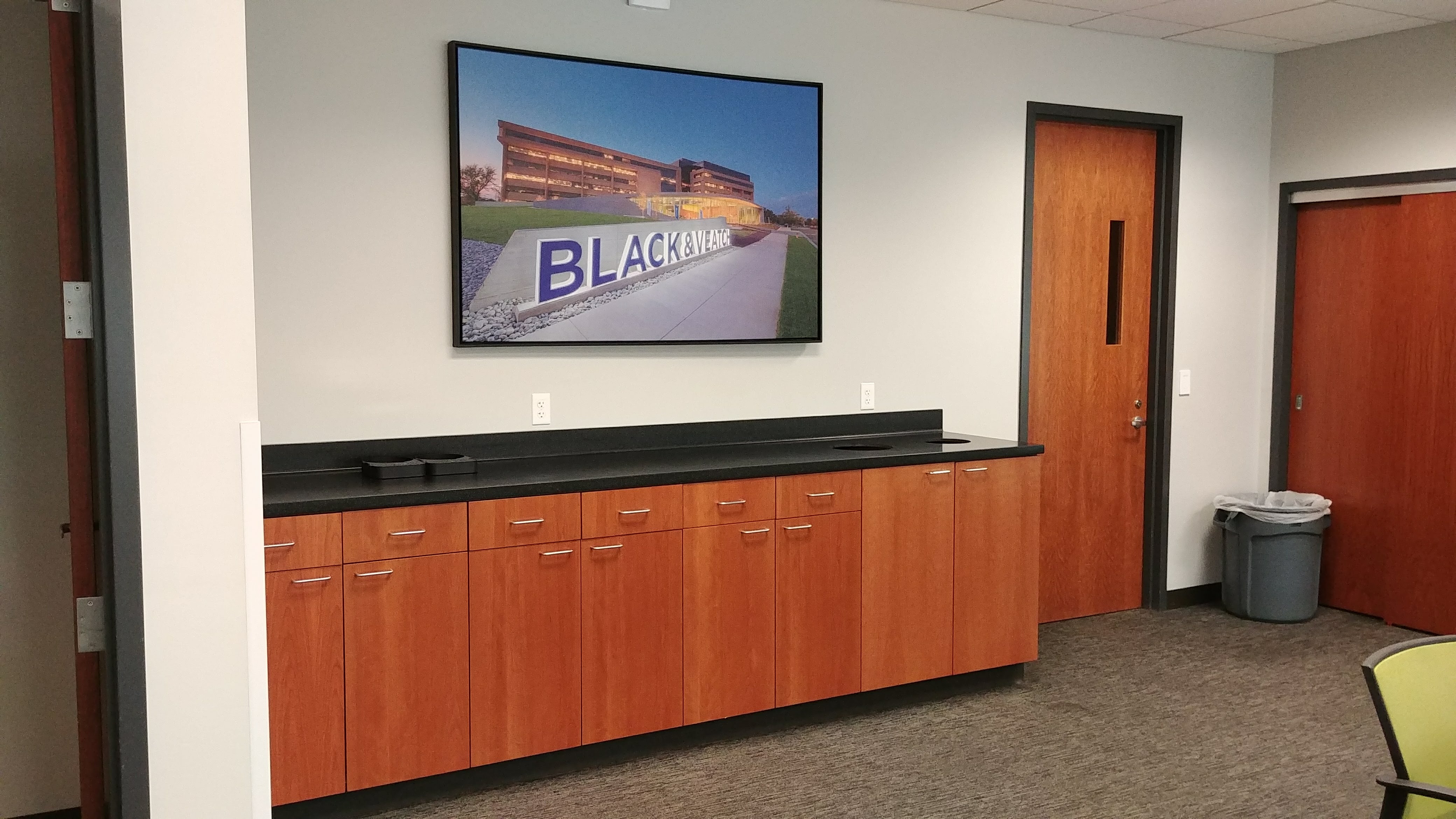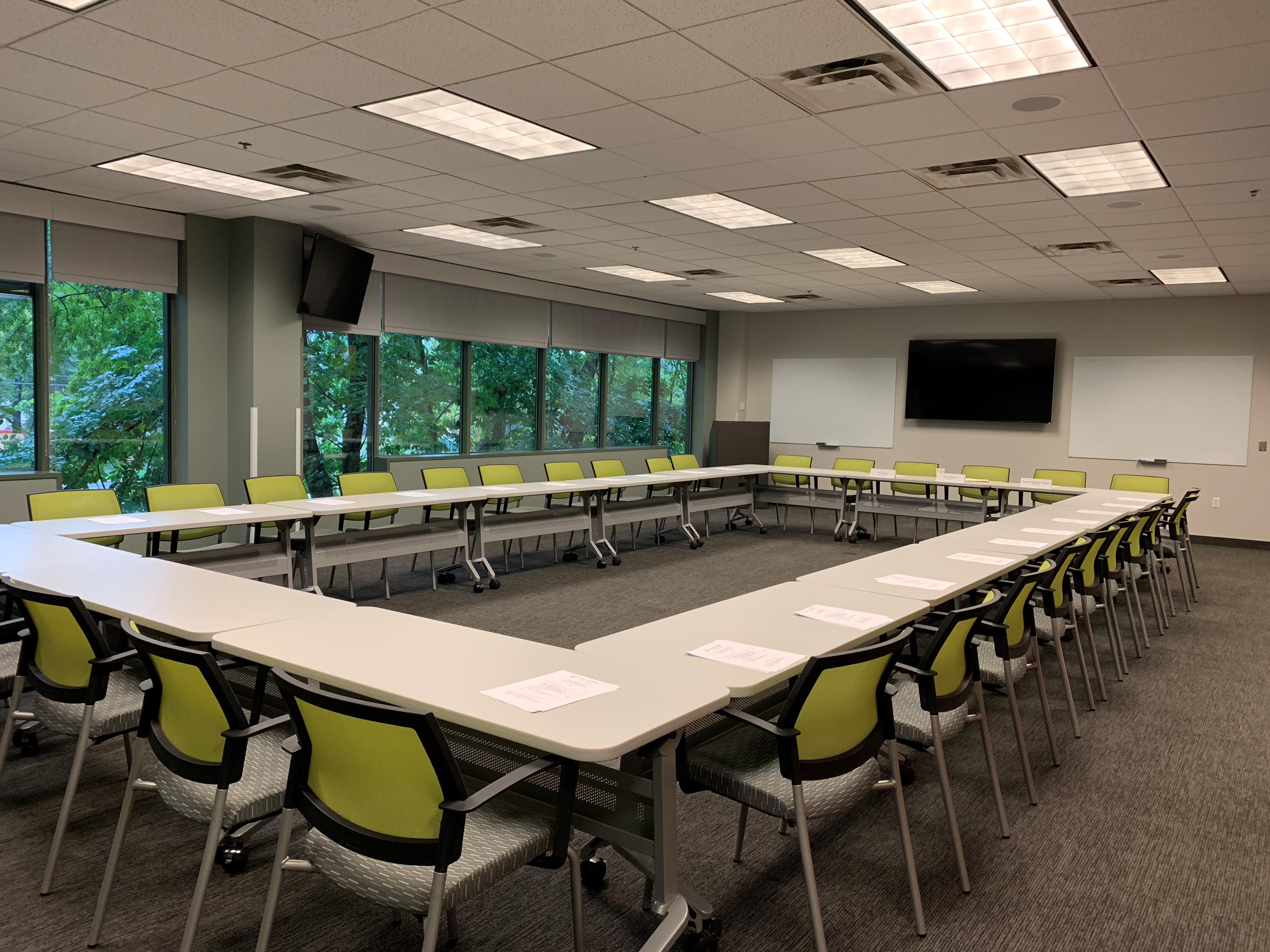 Sunderland Foundation Terrace
Outdoor garden terrace with bench seating, fire pit, 100-person capacity, suitable for cocktail receptions
CAPACITY  Reception: 100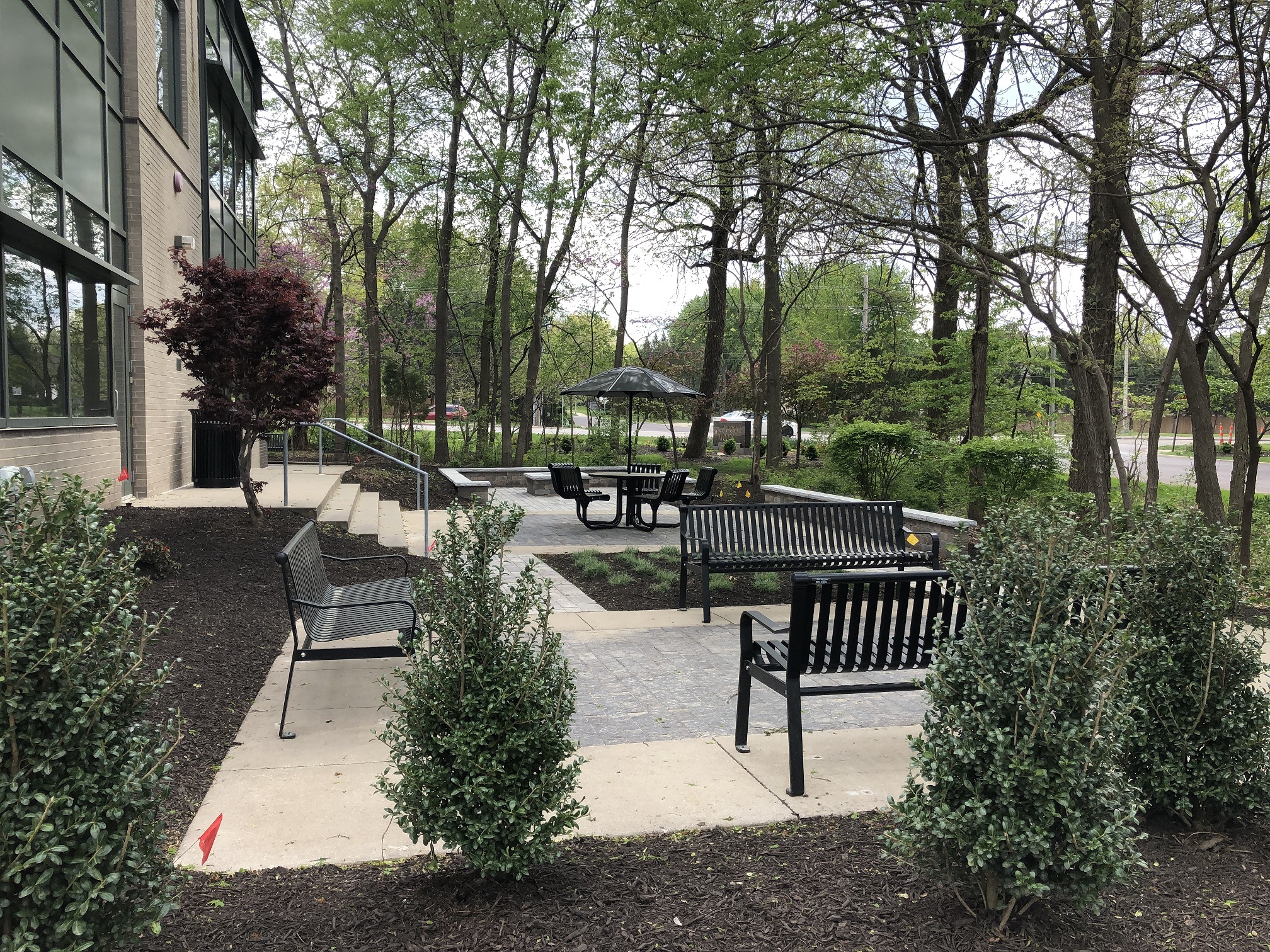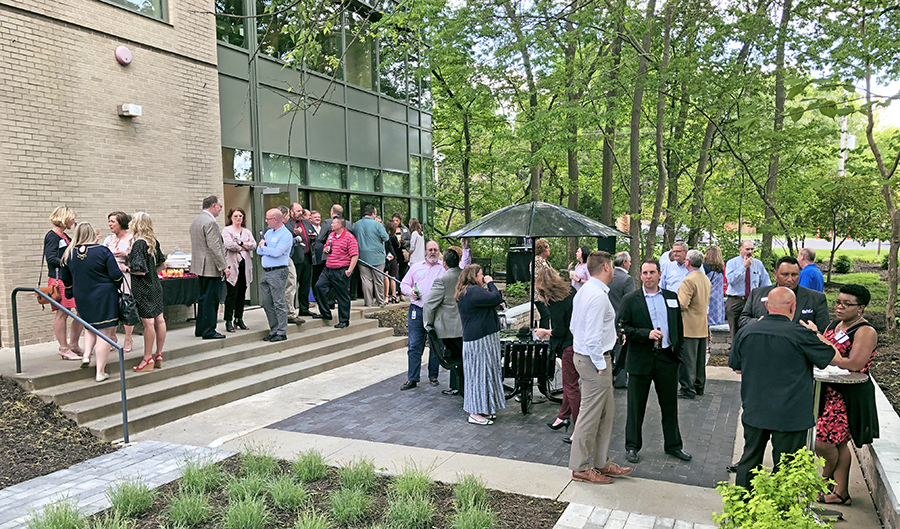 For more information about OP Chamber Room Rentals, contact:
Hannah Melton, Member Services Coordinator
(913) 766-7610 or hmelton@opchamber.org