President's Message
July 2023
From the Business Perspective Newsletter
40 years. 40 classes. Hundreds of speakers. More than 1,000 graduates.
That's how long Leadership Overland Park (LOP) has been committed to developing passionate and informed leaders about the future of our city and region. At the end of a whirlwind six-month, ten-course series, the Chamber Foundation welcomed the new alums who've been challenged to meet the needs of our community.
We just celebrated the graduation of our 2023 class. Thirty-eight high-energy, engaged leaders are even more so now. At their final session recently, we talked about how their perceptions of Overland Park changed over the past six months. While the positives about our quality of life and business climate are lengthy, they identified divides of concern: between newer residents and longer-established ones, homeowners and renters, northern Overland Park and southern Overland Park.
In many ways, these are the growing pains of a maturing city. Big city problems – those of a city with a population of over 200,000, with different characteristics from our young suburban days of the past.
So what do these newly-minted LOP alums envision for Overland Park? Big aspirations, for sure. Here are the key elements of their vision statements:
• Connecting our past and future by welcoming all
• Leveraging our strong foundations set by our predecessors to continue to thrive
• Sustaining a tradition of intentional forward-thinking
• Empowering a diverse, inviting community
• Creating a vibrant, sustainable future
• Led by innovative and collaborative leaders who partner with citizens and neighboring communities
This is just a flavor of the potential of this group. They already were leaders when they began this process; now they're ready to take on more. So, ask them to join you in your civic and philanthropic endeavors. We hope to see them throughout the region in boards, commissions and elected office in the future.
It's time now to nominate someone for the 2024 class. Our future is incredibly bright, and I look forward to what these new graduates will contribute.
To nominate someone (even yourself), click here.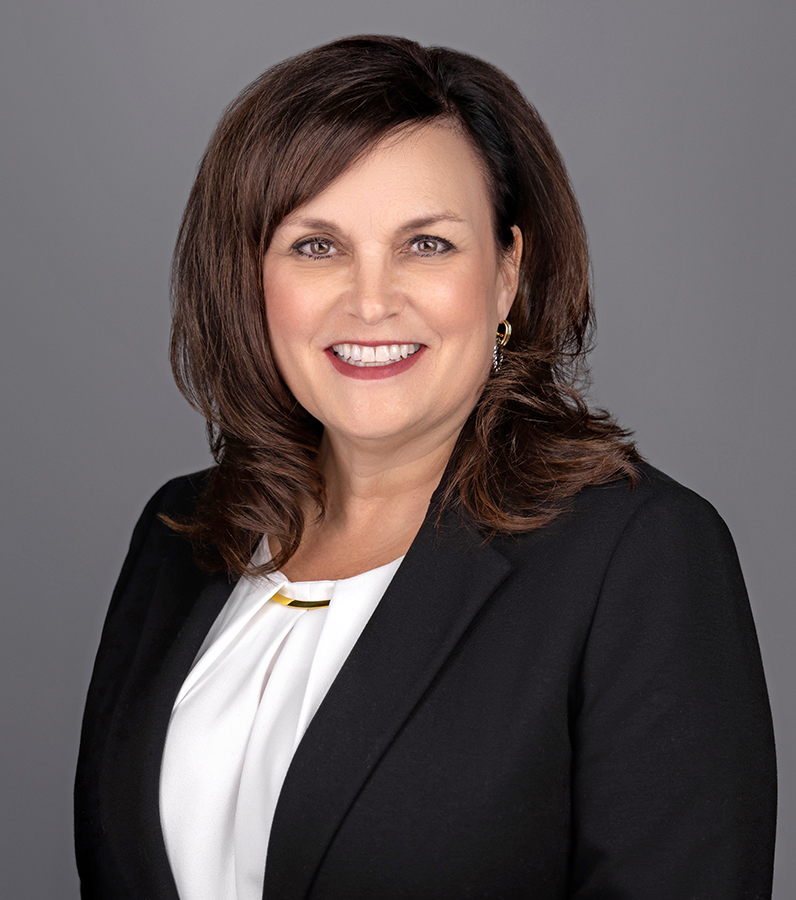 written by
Tracey Osborne Oltjen, CCE, IOM
President & CEO
tosborne@opchamber.org