President's Message
March 2023
From the Business Perspective Newsletter
What a year – and we're only two months in!
First, the Chiefs! I could fill this newsletter with superlatives about the leadership and talents of Coach Reid, Patrick Mahomes, the coaches and entire team. They've put us on the map, not just as Champions but also as example-setters who know how to win – and lose – with grace, respect for their opponents, and personal responsibility.
Second, KCI! Seriously, is it possible to be in love with an airport? I was fortunate to tour the airport with Overland Park Mayor Curt Skoog for a sneak peek last month. Even with a few weeks of construction before opening, it was apparent that the new KCI bears no resemblance to its predecessor. Everything about the design and functionality of the terminal and new parking garage is intentional and innovative.
Easy access, wide open spaces and natural light are your first impressions. So much space! Of course, you're there to fly, so that has been made as accessible as possible. Yes, you can still drive practically up to the door to drop off/pick up. There are lots of kiosks for check-in, lots of room for TSA security, and so many places to sit in the gate areas – with charging stations everywhere. And amenities? You can choose from a business center, quiet room, simulation room (for those who've never flown or are anxious), pet relief area, and children's play area. And there are sooooo many restrooms (with doors that swing out so you don't wrestle with your luggage), changing rooms, family restrooms, and water bottle filling stations. The variety of local restaurants onsite will have you contemplating early arrival.
Then there's the art – carefully curated to celebrate local and national artists from the moment you drive up until you step onto the jetway. There's so much to experience – think the opposite of old KCI.
The Overland Park Chamber was an early endorser of the "single terminal." While it got the job done in flying you from point A to point B, it held us back from an economic development standpoint. We'd heard from businesses that their leadership didn't want to invest in their Kansas City location because of the access. The new KCI is a game-changer for opportunities to attract more flights – and business in the future.
Finally, this month we'll celebrate the victory of the Chamber's Opportunity NOW campaign. This first-of-its-kind in the region strategic initiative will attack the issues you've told us concern you most: getting the talent you need, attracting quality jobs and investment, and maintaining a pro-business climate in our region. We're excited to get to work.
Here's to the rest of 2023!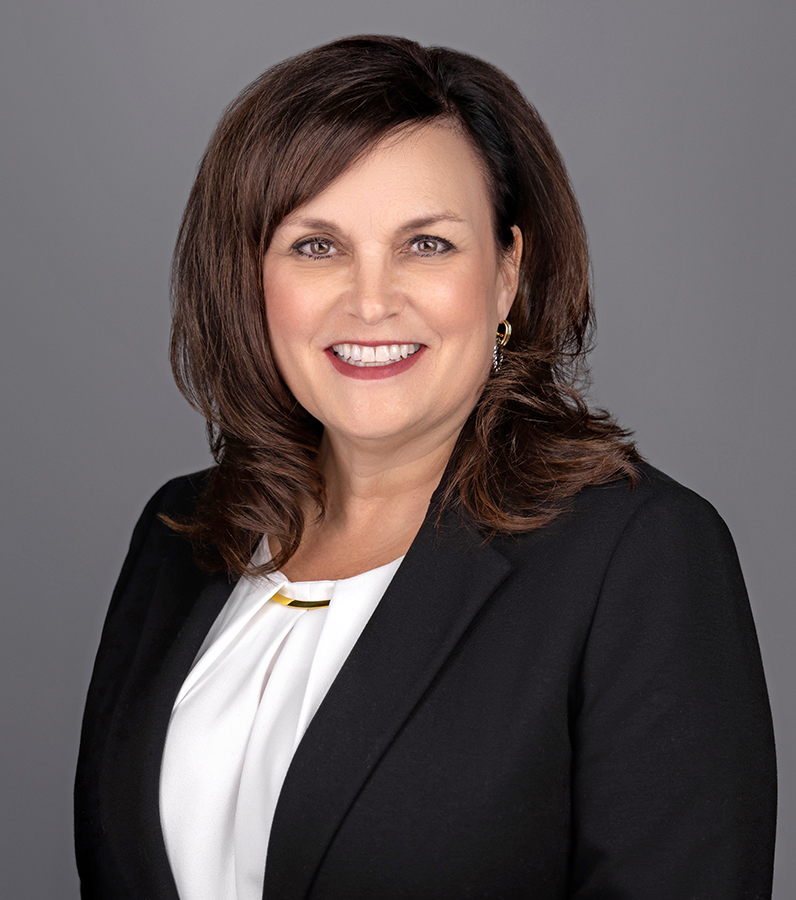 written by
Tracey Osborne Oltjen, CCE, IOM
President & CEO
tosborne@opchamber.org