President's Message
April 2022
From the Business Perspective Newsletter
I love to read recipes. Recipe magazines, cookbooks, stacks of recipe cards, you name it. I collect (my husband says "hoard") recipes, far too many to try. Despite the numerous variations available, I often make the same dishes the same way, sticking to traditional family favorites. They're easy and I know how they'll turn out. Holidays aren't complete without sour cream coffeecake or cranberry chutney and family staying overnight get testy if there's no banana bread for breakfast.
But I've learned that serving an unexpected twist, even on a traditional favorite, is appreciated because it requires special attention and thought. I enjoy learning new things and adding new "favorites" to our list. Sometimes just one ingredient provides a little zing to change "green beans again" to fabulous status.
We've long heard that change is inevitable. Resistance to change can either be part of our DNA, or we can be open to opportunities that broaden our perspective or improve outcomes. Sometimes I feel that everything is changing, particularly as we've just marked two-years since the beginning of the Covid-19 pandemic. That inevitability of change has become a constant, making us yearn for predictability as we face challenges with workforce, supply chain, inflation, and global instability.
These are issues over which we have no control, though we must plan strategically for our responses to them. Closer to home, city leaders are planning for the future and your voice is needed. Our 40-year-old Comprehensive Plan has been tweaked over the years and we're ready for an update. The comprehensive plan is a policy guide that describes the City's intentions for future land development. It covers issues like population, housing and economic trends that could influence development. The new plan will also consider social and environmental issues as well as our other community plans like ForwardOP, Vision Metcalf and the Johnson County Housing Study.
You can learn more at the Mayor's State of the City event on Tuesday, April 12. Speaking of change, this event has a few twists we're excited about. At Mayor Curt Skoog's request, we've cooked up a new format. Meet us at 4 pm at JCCC's Yardley Hall for Mayor Skoog's address, then we'll adjourn to the lobby for appetizers, beverages and connecting with business and community leaders. We're looking forward to learning more about the City's plans and how the business community can engage. Register here.
Change will happen. Join us to make sure your voice is heard.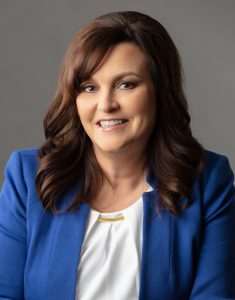 written by
Tracey Osborne Oltjen, CCE, IOM
President & CEO
tosborne@opchamber.org